The Revival Sword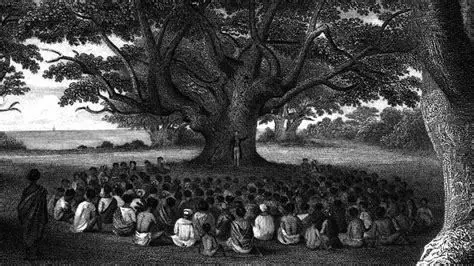 In the 1830s, the shores of Hawaii were visited by a titan of the faith. His name was Titus Coan, and thousands gathered wherever he was to hear the Word of God. They didn't come to hear a nice motivational message. They came to hear what they already knew in their hearts: that they were sinners in need of a Savior. The convicting power of God was so strong in these meetings that Mr. Coan would have to stop preaching because of the volume of the multitudes crying out for mercy and wailing in repentance.
Thousands would be slain in the Spirit as they cried out for God's forgiveness. Some would scream, "The two-edged sword is cutting me to pieces!" Others who came to scoff ended up crying out, "What must I do to be saved?" Sins were confessed, renounced, and forgiven, and Titus Coan himself baptized nearly twelve thousand people.
The Word of God is a sword. Should it surprise us that it cuts? The Word of God is a fire. Should it shock us that it burns? To have revival in our hearts we must be willing to endure the cut of the sword and the flame of the fire because we know that whatever it exposes, it heals.